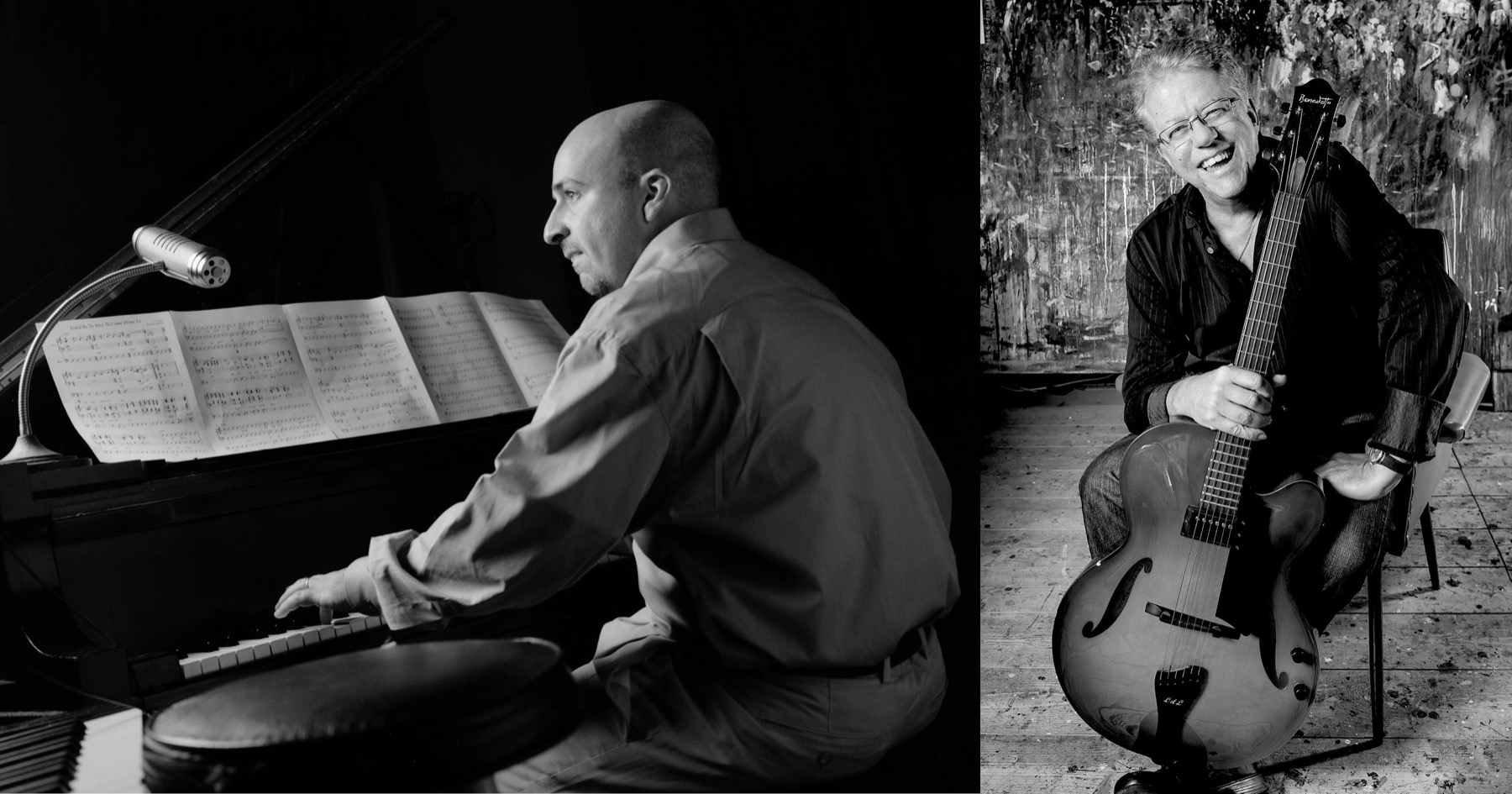 Landmark Sessions: Peter Martin and Romero Lubambo
We are pleased to present a performance by Peter Martin and Romero Lubambo as part of our Landmark Sessions, recorded live at South on Main in fall 2019 (check out previous videos here). Special thanks to our presenting sponsor, University of Central Arkansas College of Fine Arts & Communication, and our season sponsor, University of Arkansas for Medical Sciences.
Peter Martin is an acclaimed jazz pianist, composer, arranger, and educator. His touring career has taken him to six continents numerous times. Martin performed on and arranged Dianne Reeves's Grammy-winning release A Little Moonlight. He also appeared in George Clooney's 2005 film Good Night, and Good Luck, as well as being the featured pianist and an arranger on the Grammy-winning soundtrack.
Martin has performed, toured, and recorded with Wynton Marsalis, Chris Botti, Betty Carter, Christian McBride, and Joshua Redman, as well as the Berlin Philharmonic, Chicago Symphony Orchestra, and the New York Philharmonic. In 2014, Martin was selected to tour with "Newport Now 60," an all-star ensemble that performed nationwide in celebration of the iconic festival's sixtieth anniversary.
Martin is the founder of Open Studio, a pathbreaking online resource for jazz education. Learn more about him at his website.
In 1985, Romero Lubambo came to the United States, and brought with him a new sound in Brazilian jazz guitar. Lubambo's guitar playing unites the styles and rhythms of his native Brazilian musical heritage with his fluency in the American jazz tradition to form a distinctive new sound.
From the cool, sophisticated rhythms of his native Brazil to hard bop, Romero is a guitarist who is comfortable in any musical setting. He is an uncommonly gifted soloist and musical improviser with a steady stream of unpredictably creative musical thoughts and the virtuosity to deliver them.
Lubambo is considered by critics to be "the best practitioner of his craft in the world today… the guitarist's facility, creativity and energy are in a class all their own." Learn more about him—and the music lessons he offers—at his website.
Watch songs from Peter Martin and Romero Lubambo below and check back next week for another performance from the Landmark Sessions!