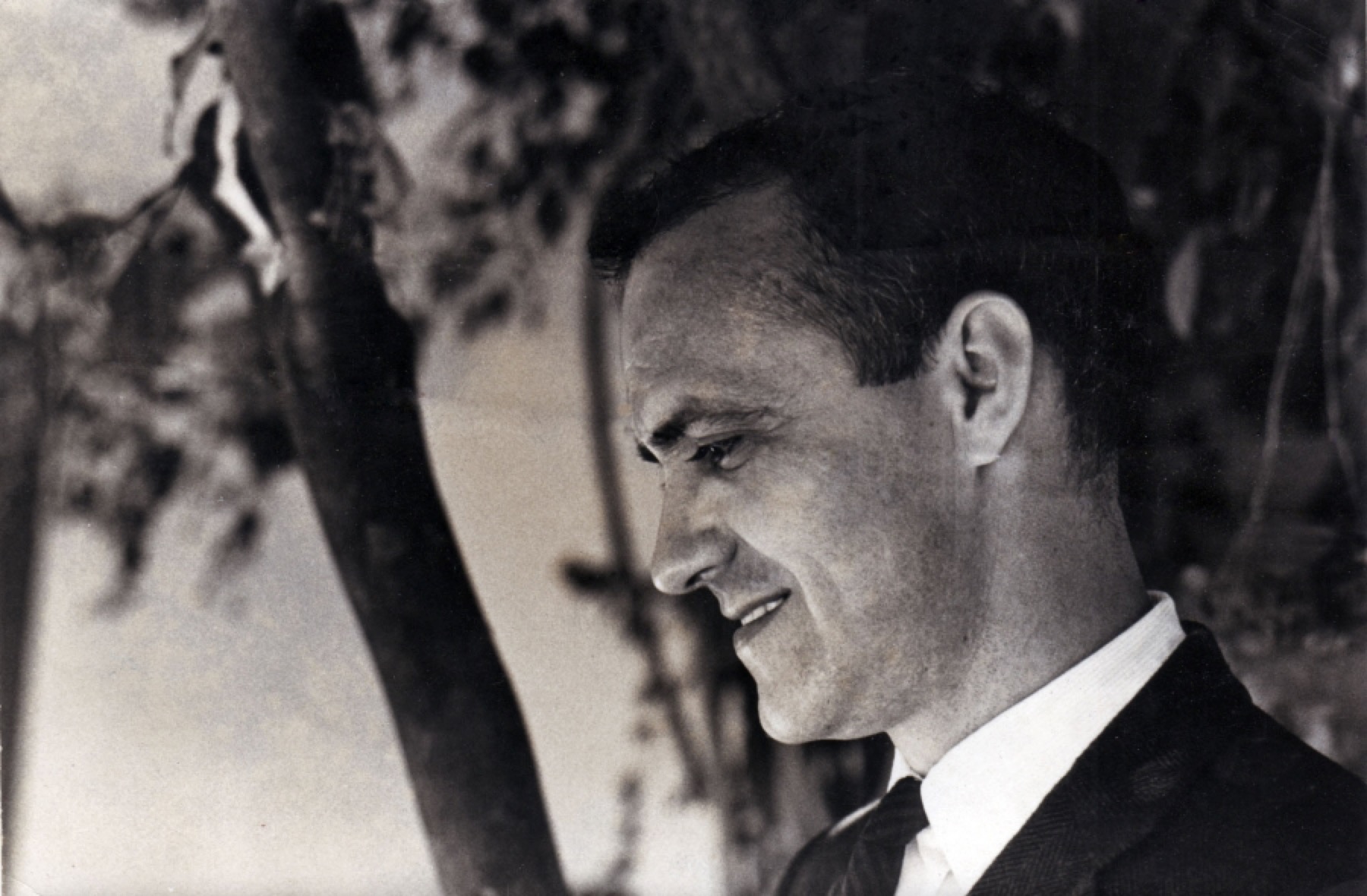 Charles Portis
TEN HIGH WITH MR. PORTIS
By Jay Jennings
Editor's note: On April 3, 2014, Charles Portis was honored with the Porter Prize Lifetime Achievement Award, which is presented every five years to an Arkansas writer; previous recipients are Donald Harington and Miller Williams. At the Porter Prize gala in Little Rock, writer and editor (and OA contributor) Jay Jennings gave a moving speech honoring his friend. A high point of the evening, the tribute portrayed a generous man with sound advice for a young writer.
Jennings edited Escape Velocity: A Charles Portis Miscellany, which collects Portis's writing across varied genres—including several pieces that have appeared in the Oxford American. (We recommend you read and revisit "The Wind Bloweth Where it Listeth" and "Motel Life, Lower Reaches.") Jennings kindly allowed us to print his remarks here.
---
Imagine you're an aspiring writer from Little Rock.
Back in your youth, before there was a Porter Prize,
you knew of only one writer in Little Rock,
one who had published books that made their way in the wider world,
one was a Western, and you didn't like Westerns,
because Westerns weren't "literature,"
and you wanted to write "literature."
Yes, you had a Masters degree,
and you were kind of an asshole.
But you read the next book because the main character was from Little Rock,
and you knew no other book where the main character was from Little Rock
and you wanted to write a book about Little Rock.
All the main characters in "literature" were from London and New York and St. Petersburg,
But the book with the character from Little Rock was the funniest book you'd ever read,
including your previous funniest book, Lucky Jim.
And because Little Rock is little,
your parents lived in the same apartment complex as this writer,
and so you had his address.
So one day, after you'd left the dead-end teaching job you hated,
you wrote Charles Portis a note.
His latest book, Masters of Atlantis, had just come out,
and it was perhaps even funnier than Dog of the South,
but that depended on which one you had read last,
and in your note you told him you were preparing to move to New York and make a career as a writer,
and you asked if he would sign your copy of his book,
and quite unexpectedly, he invited you to meet him for lunch at a place called the Town Pump.
You met a couple more times that fall before you moved, and you learned, among other things,
that the best writers were the ones who made readers "turn the page,"
and that the best house bourbon was Ten High.
And after you moved to New York, and you published a few things,
you sent them to him and he wrote you nice notes back.
You also wrote to Roy Blount Jr. and got a nice note back.
You were learning, through these men and their examples,
to be less of an asshole, as both a person and a writer.
You corresponded with Mr. Portis,
and when you were back in Little Rock visiting your parents,
you drank Ten High with him at Steak and Ale or Cajun's Wharf or the Town Pump or the Faded Rose.
Once, when you were at sea in New York and decided to apply for an MFA program,
you asked Mr. Portis if he would write you a recommendation.
And he did.
And you did not get into the MFA program.
You crumbled the rejection letter and threw it in the trash,
and then you wrote to Mr. Portis, out of obligation, to tell him you did not get in,
despite his kind recommendation.
Within a few days, you got a note back from him,
a note worth much more than any diploma with MFA on it.
And it has sustained you through all kinds of rejection.
The letter said this,
Dear Jay,
I am much surprised. It never occurred to me that they wouldn't accept you in the program. Makes you wonder about their selection procedures. Don't let it get you down, you're much better off on your own. Your job now is to show them what a big mistake they made.
Good luck.
And because you were a young single man in New York,
you hadn't emptied your trash yet,
and you dug the rejection letter out of the trash and smoothed it out
and filed it away so you would know who to write to show them what a big mistake they made.
Over the years in New York, there were many more encouraging letters,
suggesting hotels in Mexico—"not fleabag places"—where you might hole up and write,
and strategies for getting out of a writing funk:
"Why not try some straight reporting for a change? something . . . with a deadline so you can't brood over it indefinitely."
And when you moved back to Little Rock,
there were many more whiskeys and beers,
at the Faded Rose and the Town Pump and Cajun's Wharf,
but not at Steak and Ale, which is not there any more.
The site is now a car wash.
Gone, too, are a number of the cohort you shared the corner of the bar with:
Ron Blasingame, Mitch McCollum, Terry McCoy, Mike Scott.
As Mattie Ross says, "Time just gets away from us."
And when you did finally publish a book, a book about Little Rock,
which in many respects is not similar to Mr. Portis's work in the least,
the reviewer for the Wall Street Journal began his review
by quoting from a column that a young Charles Portis had written
while holding down the "Our Town" post at the Arkansas Gazette.
In that piece, Mr. Portis satirized the national press corps that descended on Little Rock when the schools reopened in 1959.
The reporters were stationed at Hall High, and Mr. Portis's column read in part,
"We stood across the street from the school in the pine trees that come right up to the street, and someone wanted to know what kind of pines they were. Somebody else said they were jack pines and we felt that was wrong but we didn't say anything. The tree man wrote in his pad 'jack pines.'"
Mr. Portis was defending the honest people of Little Rock against the dishonest and inaccurate assumptions of the reporting horde.
The Wall Street Journal reviewer continued,
"Like Mr. Portis, Jay Jennings is a native son with deep roots in the area and an abiding love for the people and place."
You don't intend for this to be so self-aggrandizing,
so you'll now drop the second-person device, for the direct first person:
It is my proudest moment as a writer to be compared to Charles Portis.
But what people who only know Mr. Portis the person with the word "reclusive" in front of his name don't know,
and what I want to tell you and them,
is that he showed kindness and gave encouragement to me
when I had no right to expect it.
He referred to me and treated me as a "fellow writer"
when I hadn't yet deserved it.
In short, in addition to being the quality of writer who deserves lifetime achievement awards,
he is also a kind and good and moral person,
and if I am proud to be compared to him as a writer,
I am prouder to call him a friend.
Also, True Grit
is literature.