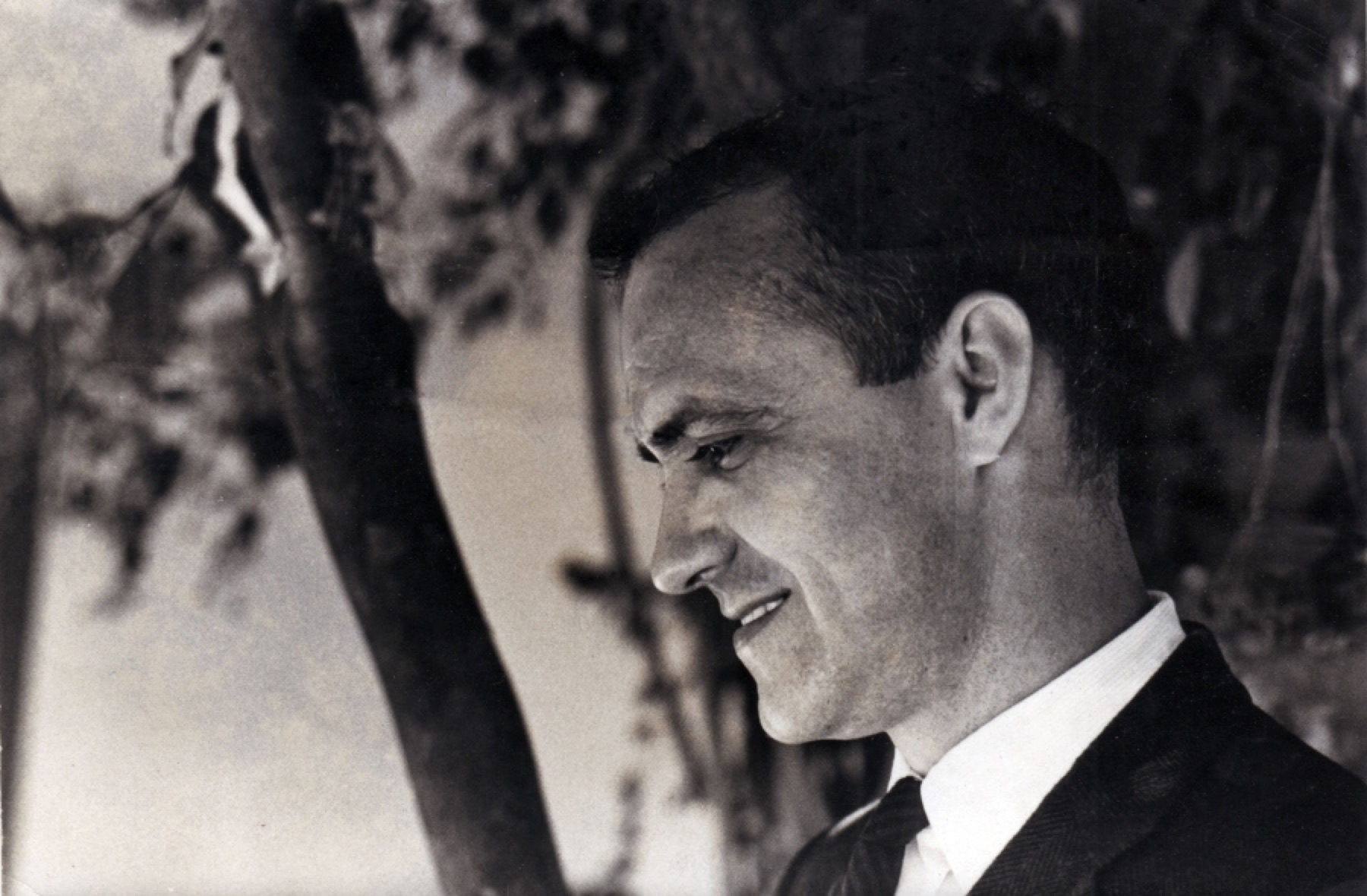 Charles Portis
Remembering Charles Portis
By Oxford American
T
he Oxford American joins the literary world in mourning the writer Charles Portis, who died on Monday morning at age eighty-six. Portis, who is best known as the author of True Grit (though perhaps best loved as the author of cult favorite The Dog of the South), grew up in Hamburg, Arkansas, and lived in Little Rock for more than four decades. He was a longtime contributor to the Oxford American, sometimes personally handing over a manuscript, typed on his trusty manual Olivetti-Underwood, to OA founder and then-editor Marc Smirnoff.
The Oxford American honored Portis with an award for Lifetime Achievement in Southern Literature in 2010. His two original pieces for the magazine include "Motel Life, Lower Reaches" and "The Wind Bloweth Where It Listeth." In addition, the OA published an excerpt from his one play, Delray's New Moon, in 2012. We also premiered a film adaptation of his short story "I Don't Talk Service No More" along with an interview with filmmaker Katrina Whelan.
In 2014, we posted a tribute to Portis by OA senior editor Jay Jennings, editor of the collection Escape Velocity: A Charles Portis Miscellany, on the occasion of the author receiving the Porter Prize at the Arkansas Governor's Mansion. Jennings was friends with Portis for more than thirty years, and his tribute speaks to the author's generous correspondence with young writers.
Yesterday evening, OA contributor John Lingan tweeted that Portis was the "unofficial spirit guide" of the Oxford American—a characterization that made our editors smile and nod in agreement.
It was in that spirit that in 2016 we hosted a fun-filled evening called "Norwood at 50," featuring Roy Blount Jr., Harrison Scott Key, Tift Merritt, and Jay Jennings, and with sound effects by Fred Newman (A Prairie Home Companion) in celebration of the fiftieth anniversary of the publication of Portis's first novel. Two years later, we went all out for a True Grit extravaganza, "50 Years of True Grit," featuring panel discussions, readings, tours, museum exhibits, film screenings, and a variety show with music by fellow Arkansan Iris DeMent, whose rendition of "Leaning on the Everlasting Arms" plays during the last scene of the Coen Brothers' 2010 film adaptation.
At those anniversary celebrations, readers from coast to coast gathered to discuss and revel in the work of the person many of us considered "America's greatest living writer," to borrow Ian Frazier's words. To some readers and writers in the OA's community—particularly those who live in Little Rock—he was also a dear friend.
We will be sharing additional reflections on Portis in the days ahead, but in the meantime, we honor his memory by reading and re-reading his work.
—Eliza Borné, editor
---
Ten High with Mr. Portis
Remarks from the Porter Prize Lifetime Achievement Award Gala
On April 3, 2014, Charles Portis was honored with the Porter Prize Lifetime Achievement Award, which is presented every five years to an Arkansas writer; previous recipients are Donald Harington and Miller Williams. At the Porter Prize gala in Little Rock, writer and editor (and OA contributor) Jay Jennings gave a moving speech honoring his friend. A high point of the evening, the tribute portrayed a generous man with sound advice for a young writer.
"Motel Life, Lower Reaches"
Issue 43
In an original piece for the magazine, Portis visits a string of motels in Texas and New Mexico, recalling of one:
I had paid more and seen worse—murkier and more oppressive rooms, certainly, with that dense black motel murk hanging about in all the corners, impossible to dispel and conducive to so many suicides along our highways, I had seen worse rooms, if not thinner and shorter towels. There was plenty of hot water. I had the privacy of a cabin, and indeed not a single neighbor. What I had was a cottage, and a steal at three dollars.

Early the next morning the lady came tapping at my door. She had a pot of coffee for me on a tray with some buttered toast and a little china jug of honey. It was that unprecedented gesture, I think, and the grace note of the honey—no sealed packet of "Mixed Fruit" generic jelly—that made the place stick in my head so, and not the price at all. I like to think the old cabins lasted out the good old lady's widowhood. It must have been a close-run finish. And it comes to me now, late, a faint voice, saying the price was really two dollars.
"The Wind Bloweth Where It Listeth"
Issue 48
A remarkable short story finds a Blade reporter observing monkeys testing the theory that "a hundred monkeys pecking away at random on a hundred typewriters will eventually reproduce the complete works of William Shakespeare." The narrator finds the typists "for the most part, good-natured little fellows, proud of their work and eager to talk about it. They are paid, I learned, by the "swatch," this being a standard print-out sheet densely spattered with letters of the alphabet, numerals, and the various punctuation symbols. The peckers are penalized (token fine) for leaving spaces between the characters, and rewarded (token bonus) when one of their swatches, seen from a little distance, gives the appearance of a near-solid block of ink, similar to The Congressional Record."
In his introduction to this excerpt, Jay Jennings writes of the production:
Working toward a full production may have required more collaborative energy than a shy author is comfortable with, but for the audience the result was a fully realized Portisian experience, full of inventive language, opinionated oddballs, and waves of laughter. In this excerpt from the first act, the reader here will get the same.
In 2013, the Oxford American premiered Katrina Whalen's film adaptation of Portis's short story "I Don't Talk Service No More." Jay Jennings interviewed the director for the occasion.
In the canon of great adventure narratives, few stories are lodged in my mind with greater depth and specificity than Charles Portis's True Grit, which this year celebrates its fiftieth birthday. And in the ranks of fictional adventurers, few heroes are as self-possessed as Mattie Ross, fourteen, of Yell County, Arkansas, on her Reconstruction-era quest into Choctaw Nation to avenge her father's death at the hands of the coward Tom Chaney. Accompanied by Rooster Cogburn, the hard-drinking federal marshal famously portrayed onscreen by both John Wayne and Jeff Bridges; the narcissistic Texas Ranger LaBoeuf; and her beloved pony, Little Blackie, Mattie says what she thinks, she bravely faces mortal peril, she does what she believes is the right thing.
---